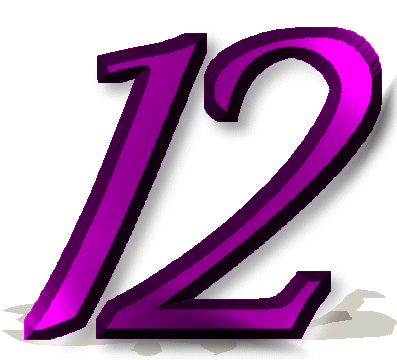 •1. Gift of Works:
• Faith without works dead (James 2:20-26)-Man don't work don't eat(2 Thess 3:10)
•2. Gift of Money: (Eccl 5:19)-and-Eccl 10:19).
•3. Gift of Friends: Jesus said, he will lay down his life for his friends(John 15:13)
•4. Gift of Learning: To Aquire wisdom to love oneself (Prov 19:8)
•5. Gift of problems: You shall rise again(Prov 24:16)
•6. Gift of Family: Cherish and love your family(Ps 66:12)-and(Mark 3:31-34).
•7. Gift of Laughter: Cheerful heart, is good medicine(Prov 17:22)
•8. Gift of Dreams: No vision the people perish(Prov 29:18)-and (1 King 3:1-10)-(Gen 37:1-11)
•9. Gift of Giving: Surely give, surely receive(Math 10:8)-(Gal 6:7)-(2 Corinth 9:7)
• 10. Gift of Gratitude: Be thankful unto him in all things(Ps 100:4)
•11. Gift of the Day: This is the day the Lord has made(Ps 118:23-25)
•12. Gift of Love: God is Love(1 John 4:8-16)-and-(1 Corinth 13)-(John 3:16)
•Love Covers A multitude of sin(1 Pet 4:8) Jesus said to love your enemies(Luke 6:35)
•God first loves us(1 John 4:19)
•I Command and activate the twelve power gifts over your life in the name of Jesus. I Demand the fullness of benefits of God over your life right now in the name of Jesus. The Heavens are dropping these words into existence. Watch Manifestations come to pass and be Established. Hallelujah!
P®OPEL Kingdom Dimension Bible(PKDB)