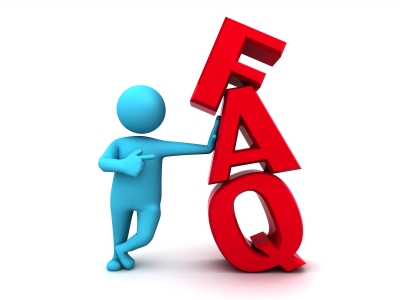 Hands of Blessings
(Frequently Asked Questions!)
~ YOU GOT QUESTIONS, WE HAVE ANSWERS ~
Push the link below to listen to the recording, and get an idea of what Hands of  Blessings are?
Remember, to read all the information until the end, and if you are interested contact the Platinum Business Owner who referred you, thank you.
What are Hands of Blessings? 
We are a blessing online business, Non-profit organization Established in 2013, that is designed for you to become a Team Director Leader-or-Platinum Business Owner by sharing and empowering and equipping you to walk in abundance. 
Is this a company? 
No, we are a 501c3 Non-Profit Organization and Corporation 
Will I Be Compensated As A New Independent Business Owner? 
You have compensated NINE ways here with us. One way is the information, in our library on this network! When becoming a member and having access to the Network you will see the EXTREME amounts of kingdom work, that have been put into Hands of Blessings when it comes to knowledge, wisdom, and wealth in the kingdom. We have HIGH Quality and IN DEMAND information for a lot of different type of uses.
We also have a wealth rotator, that will help you get more leads, sales, and more recruits for your business(Push link below).
 https://iamaruby.com/group/handsofblessings/forum/topics/wealthrotator
Your 5-or-more recruits will be one of your main sources, bringing in, and earning you 100% commission of your wealth.
We have stock information, business strategies, DIY credit repair establishment program, and Unlimited information, that will empower you, to be the best business owner. 
Our Compensation List is one of a kind and an added bonus in obtaining blessings and gifts.
We have a list of online companies you can get wealth in multiple areas(checklist below, click, and begin to earn wealth).
The Compensation list is a way for you to grow business partners and help them earn money through a collective sales team that you are building with your sponsor and team members. 
This online business circulates, rotates, boomerangs, and manifest a RIPPLE Effect of wealth, cash, money, riches, and Blessings into everyone lives, that is connected to Hands of Blessings.
Digital earning revolves around completing Internet offers, sharing offers with friends, testing websites, watching videos, using smartphone apps, completing surveys, and clipping and using coupons.
These companies are an excellent way to get some cash coming in and to supplement your other money making efforts. Here are a few prosperous companies to check out.
CashCrate is an online platform where you can start earning money by completing offers, taking surveys, watching videos, and shopping online using their site. Tasks pay out anywhere from a few cents to $30.00 or more. You'll also receive $1 for just signing up for an account. Payments are made via check or PayPal.
FusionCash is an online platform that allows you to make money from taking surveys, watching videos, shopping online, completing short tasks and lots more. Sign up and immediately earn $5.00 for joining. Most offers pay between .25 to $30 per offer, and payments are made via PayPal, check, or direct deposit once your account reaches a $25 threshold. Some offers do require a credit card number, so if you don't feel comfortable giving out that information, just stick to the offers which display the No CC icon. Fusion Cash is a member of the Better Business Bureau.
InboxDollars allows you can earn cash for surveys, reading emails, playing games, redeeming coupons, searching the web and shopping online. Membership is free, and you'll receive $5.00 for signing up. Payments are made via check.
Swagbucks is an online platform where you can earn points called SB, which can be redeemed for gift cards and coupons. You can easily earn SB points by watching videos, playing games, answering questions, shopping online, and even surfing the web using their toolbar. Refer your friends, and you'll earn even more SB points. Your SB points can be traded in for gift cards from Amazon, Target, Starbucks, PayPal, and Walmart.

 

(Look at the graph below to see how your wealth can arise daily)
Are There Fees Involved? 
There is an ONE TIME $10 Admin Fee and that gives you ABUNDANT access to all the information on this network, and be a lifetime member of this network and it will connect you with other great men and women like yourself. There is a $25 blessing/registration fee, that you give to the person who invited you. (Who is your Team Director Leader)? No need to worry, if you do not have the money right now. Contact the person, who invited you, and that can be waived, as a one-time team director fee. (Remember, communication is the key) do not be afraid to walk in your wealthy place? There is an old saying(scared money, do not make money). We are here to assist you to be the best Leader, you can be in history. There is a Champion, and Winner inside of you, waiting to Propel into a Wealthy place. Failure is not an option, All you do is WIN(Wealth Increases Now).
Then you go out and recruit 5-or-more people on your team, and they will sow/pay $25 a piece registration fee. Soon after you sow your seed of faith/registration fee, then you will quickly see the great return and increase, 5 times as much. That is a $125 a day for 5 Platinum Business Owners. Or you can recruit 10 people to startup, and that is $250 a day. Up to $1,000 a week or more. It is truly up to you, with your ambition, motivation, and inspiration on, how many people you recruit?
There will be live recorded business calls to help you be a successful Team Director Leader and Platinum Business Owner. In addition, for all potential Platinum Business Owners, you may add to your Team and training and various bonus information and promotions we may have.
Why Would I Want To Become A Business Owner? 
Online businesses,  has literally changed the way people do business online. The internet is a Billionaire chain in the industry of success. In this day and age, everyone has a Cellphone, Computer, Kindle, Ipad, Ipod, Laptop, Instagram, Twitter, Facebook, Linkedin, and all sorts of other things they do on a daily basis and our information and ministry are designed to help people in all areas. We have life-changing, ministry school, motivational, inspirational, devotional, and financial information, Facebook, Video Trainings, Twitter, Websites and MUCH MORE that can make a great impact on an individual life.  
If you can copy, and paste this is the business for you. You will end up copying and paste yourself into millions. Don't that sound's good, think about making 5-to-6 figures a year, better than that a month?
Let's think and dream BIG(Blessings Increase Greatness). It is just that easy, and it is just that simple.
Is This A Pyramid? 
Not at all. A pyramid is associated with an investment scheme, a company or a business. We are a Non-Profit Organization, Online Ministry network Community, and Online Business, that help empower, equip, and encourage men and women to walk in the full ability of success. A pyramid never allows anyone coming in on the bottom to ever reach the top. Everyone has the right to share this information with whoever they choose, on the Compensation List that we have, EVERYONE on the team that people put into place works together in a team and obtain the same success, excellence,  and benefits. In a pyramid, only those at the top profit while those at the bottom never reach the top. In a pyramid, people can and have lost their money not here, everyone on the list become bless and share the wealth with someone else.
Can I do this part-time? 
Yes. Many people easily become Independent Business Owners around their existing schedule. It is a matter of setting priorities and fitting this into your current lifestyle. If you can copy-and-paste, you can do this business from anywhere, on any device. Copying and Paste will be your greatest asset to this business, and it will bring in a fortune. Copying and Pasting will allow, you to paste yourself into extreme success. If you have contacts in your phone-or-email you can become rich, and exceedingly wealthy.
Is There An Age Requirement? 
Potential Business Owners have to be over 17 years of age. You are invited to learn more about our Business and Ministry and become part of something extraordinary. Anyone can do this. Whether you are currently employed part-time or full-time, unemployed, retired, disabled, a student, single parent or a busy housewife, it does not matter here.
How Can I Become An Independent Business Owner? 
Talk to your Sponsor or whoever sent you to us.
Can a Business Join?
Yes, business, church, organization, and anyone who want to participate in all of our benefits.
Can my friend use my email address on their account? 
NO. Each account should have a separate email address. You cannot use the same email on multiple accounts.
I cannot wait to see how successful you will be in your business. This is your hour, week, month, and Year. Blessings are only good when you pass it on and share the wealth!!!
Hands of Blessings Staff!!
See you all at the TOP(Transfers Of PROSPERITY)